FitsAir takes to smarter flying as Sri Lanka's first private scheduled intl. carrier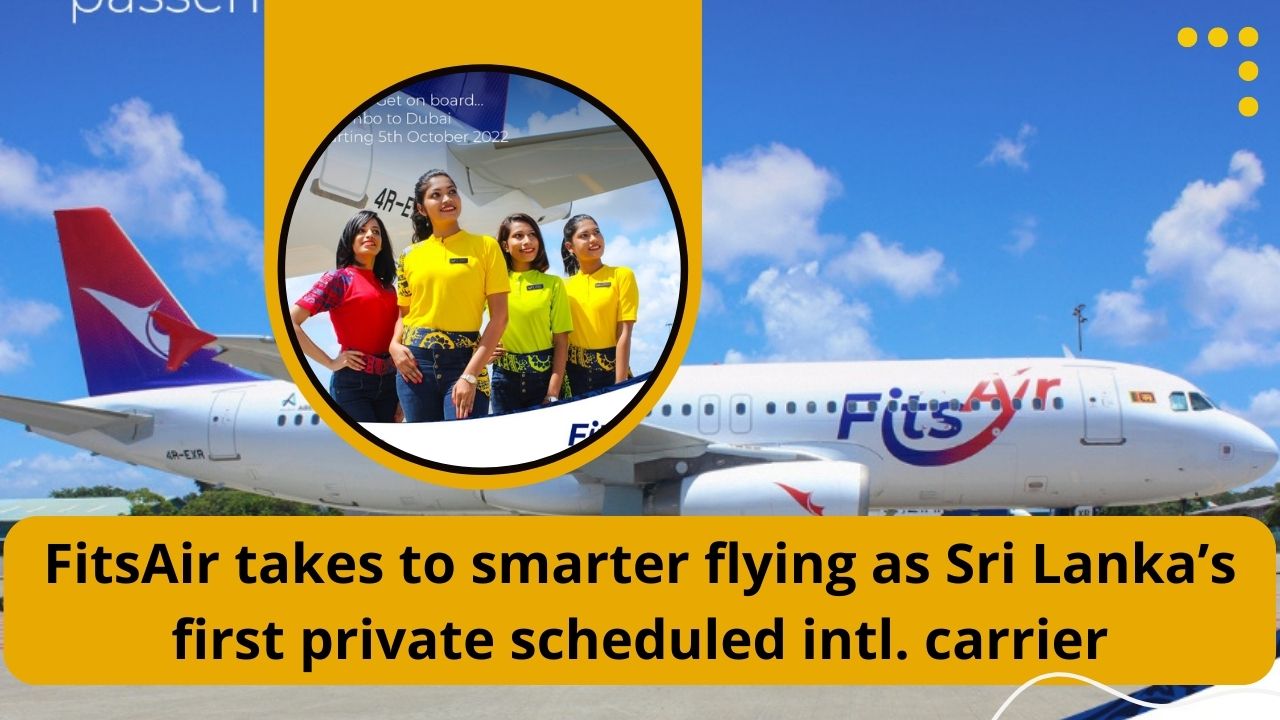 FitsAir of Aberdeen Holdings will become Sri Lanka's first private scheduled international passenger carrier from next week offering affordable and dependable air travel marking a major milestone in the country's aviation industry.
Fits Aviation, successor of Expo Aviation with origins spanning 25 years, will launch thrice weekly services from Bandaranaike International Airport, Colombo to Dubai from 5 October, to Male from 10 October and to Trichy from 28 October. It will deploy three Airbus A320-200 offering eight Economy Plus seats and 156 Economy class seats.
Aberdeen Holdings has hired aviation veteran Peter Hill of Emirates, SriLankan Airlines and Oman Air fame to be the Vice President of Passenger Services of FitsAir. "We are geared to offer sustainably affordable and dependable air services on a no-frills basis to Sri Lankans as well as those in destinations we are servicing," Hill told journalists yesterday.
The Budget carrier will provide a free checked-in baggage allowance of 30 kgs to all customers along with a free carry-on bag of 7 kgs. Reduced fares for baggage of less than 20 kgs are on offer. Passengers can also purchase excess baggage at the airport, subject to space availability. In true Sri Lankan hospitality, all passengers will get a complimentary refreshment pack, although substantial meals, beverages and snacks will be available for purchase on board plus pre-bookings on longer duration flights.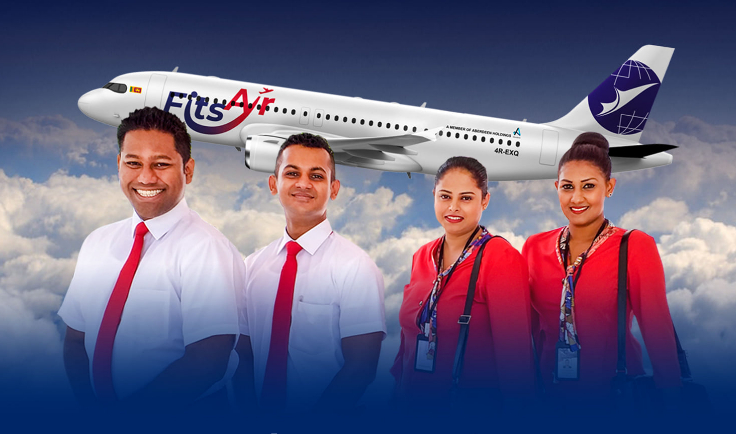 "We want to grow our business delivering simple things best firstly," said Hill who served SriLankan Airlines as CEO from March 1997 to December 2008 and as CEO Oman Air from July 2008 to December 2011.Hill said based on demand, which he was confident of, FitsAir will increase services to the initial three destinations as well as launch flights to new locations within South Asia, the Middle East and Southeast Asia. He indicated that serving more cities in India, Sri Lanka's biggest air travel market, is likely by early next year.

FitsAir also plans to launch international flights to select Indian destinations out of Jaffna as a mini-hub using French-made 70-seater ATRs and to Male from Ratmalana tapping the advantage of shorter flight time. Scheduled domestic flights between Ratmalana to Jaffna and vice versa are on the cards as well to select tourist sites within Sri Lanka using a 12-seater Cessna Caravan aircraft.
Aberdeen Holdings is a privately-held diversified conglomerate headquartered in Colombo with interests in 11 industries including packaging, commodities, aviation and logistics, energy, recycling and retail and agribusiness. It serves 29 countries and has over 1,300 employees.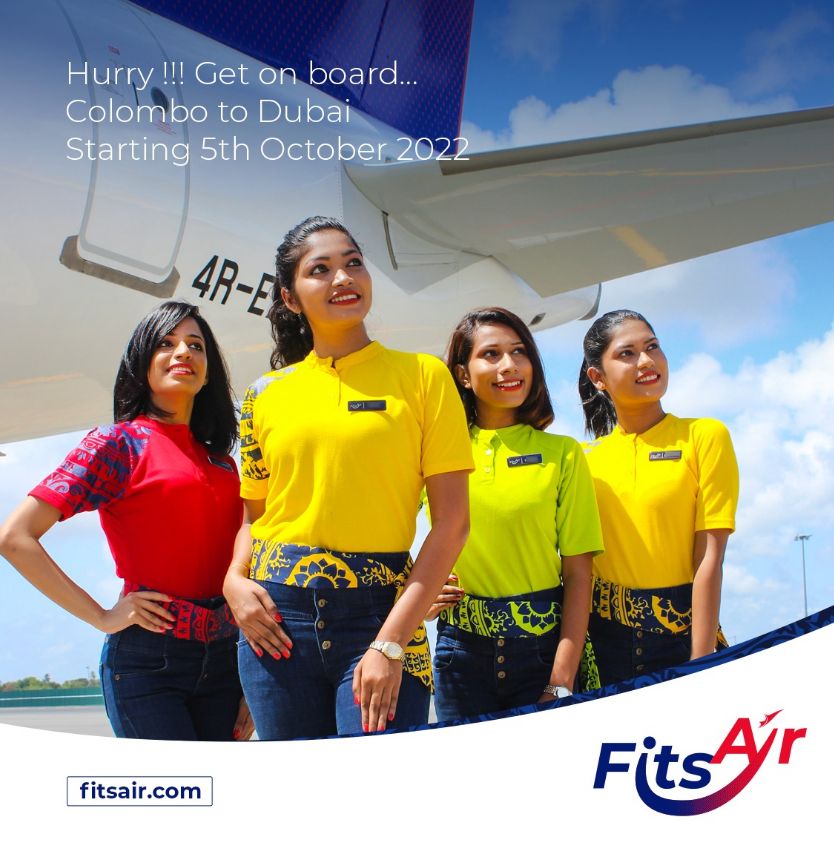 ---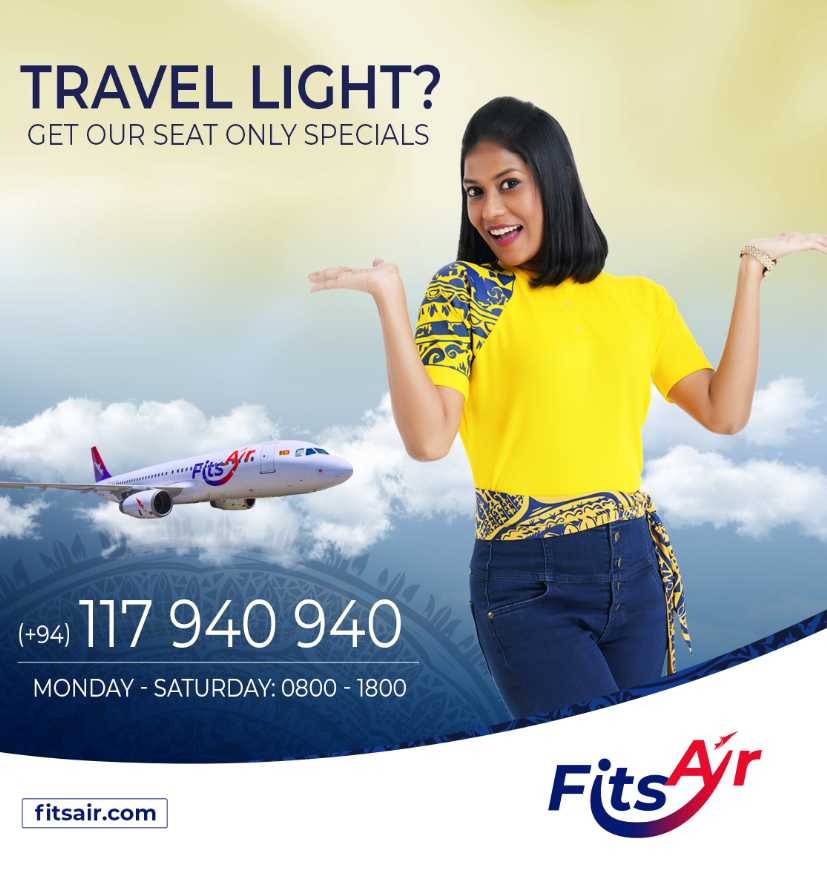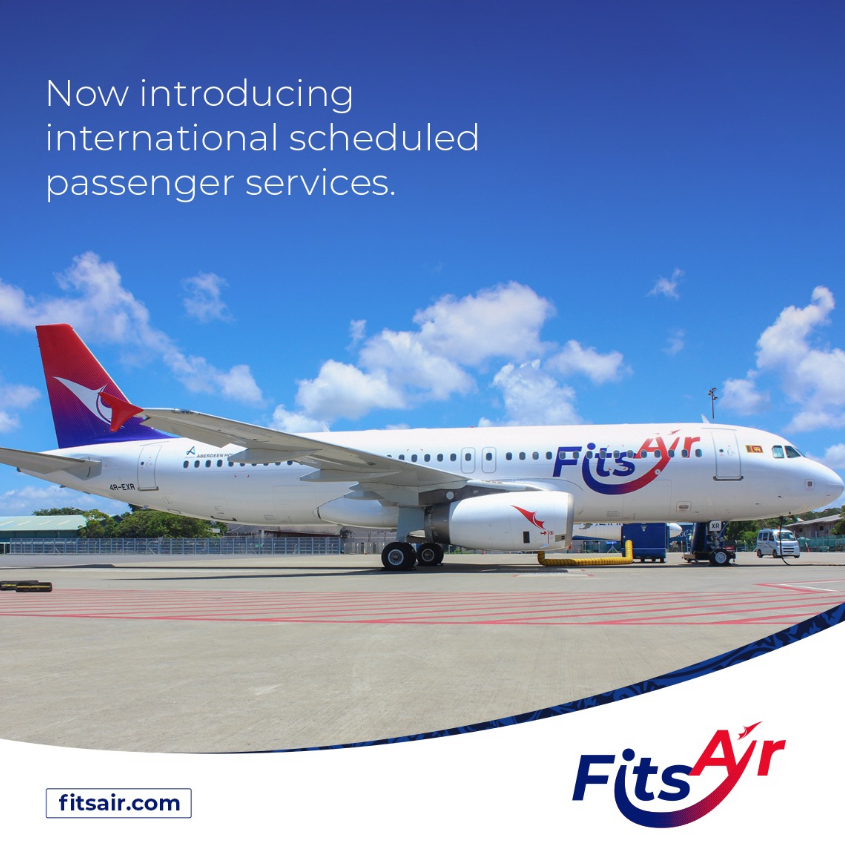 ---